AdWords Performance
Web 1 Marketing was engaged to manage an AdWords campaign for an ecommerce client in September of 2004. The following graph shows roughly a doubling of the average click-through-rate for the campaign in the four months since we took over management.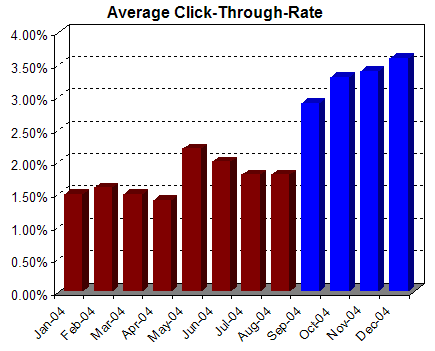 The following data illustrates that the performance improvements were made while cost-per-click was lowered and average position was substantially unchanged. The improved allocation of funds enabled the client to expand campaign reach with additional ads and a corresponding increase in budget.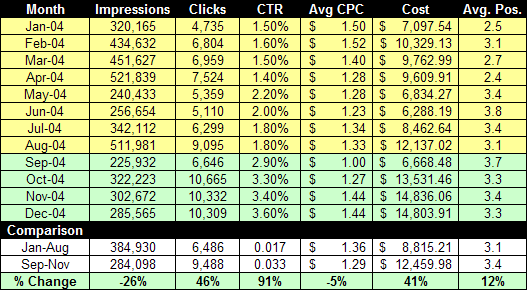 Contact us to find out how we can improve the performance of your AdWords campaign.